If you haven't been paying attention there is a WHOLE LOT that is new in 2022.
 

We had a last minute decision about whether to add WHAT"S SOLD to the front cover but thought it a bit overly cheeky.

 

But, in truth.

 

There have been more sales of significant businesses in the last year than there has the last 5 years put together.  Here is a full on list of what is NEW!
New permanent exhibit at the Provincetown Museum
Provincetown is a champion of diversity, inclusion and tolerance, and there have been new efforts to tell its history correctly. In partnership with SmokeSygnals, a leading Native American creative agency, the Pilgrim Monument and Provincetown Museum established a new, permanent exhibit, "Our Story: The Complicated Relationship of the Indigenous Wampanoag and the Mayflower Pilgrims." The exhibit is interactive, modern, technological, but most important, accurate. It illustrates the early history of the Wampanoag Nation on Cape Cod, up to and including the arrival of the Mayflower in 1620.
The inclined elevator that will take you up to the monument opened in April.
New ownership: Oriana Conklin and the East End Marketplace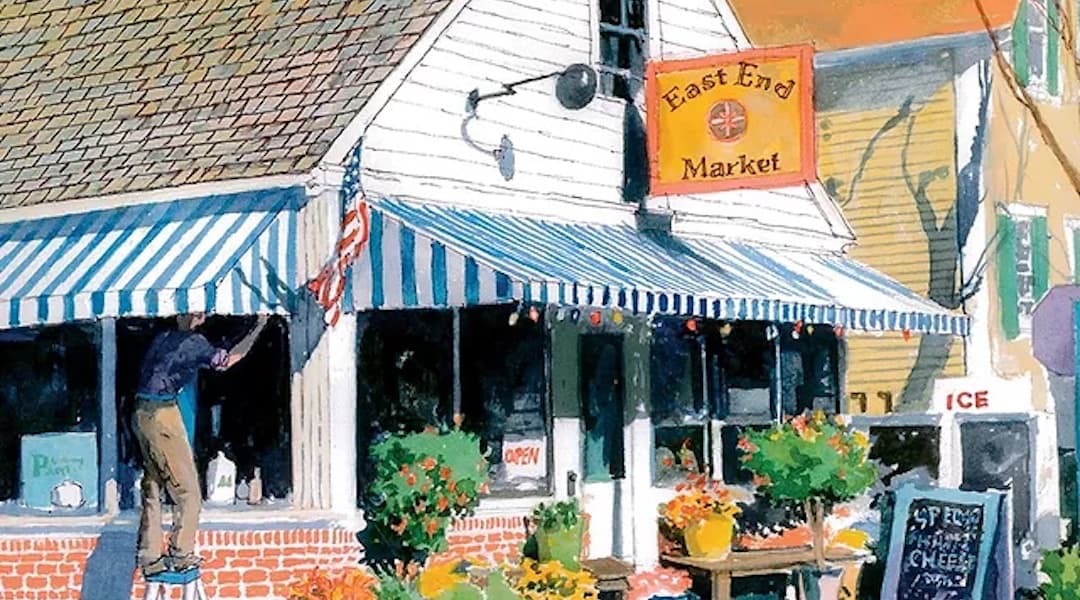 It started life as The Patrician, a neighborhood store with a popular lunch counter, and that's the vibe that new owner and Ptown native Oriana Conklin wants to continue. "My vision is about community, quality, and convenience," she explains. She wants to provide the continuity that a corner store gives to a neighborhood. "Harry Kemp even wrote a poem about the chowder Ava Perry used to make here!" she says. "That's what I'm looking to recapture. That and the fabulous kale soup!" There is a definite neighborhood vibe in the shop, which Conklin—a former restaurant worker and sommelier—is encouraging, along with a few extras. "We absorbed a lot from the health food store," she says. "We're carrying organic produce, homeopathic remedies, and local products." Wine choices are deliberate, with a focus on women winemakers, small producers, and wines that are both sustainable and affordable. "I want this to be a place where people can come and socialize," says Conklin. "A place where you can get quality food, quick… or the place to pick up a bottle of wine or a loaf of bread." Photographs she found in the attic line the walls and bring a sense of continuity to a neighborhood market whose presence endures, and Conklin's youth and energy are infectious. East End Marketplace is open year-round.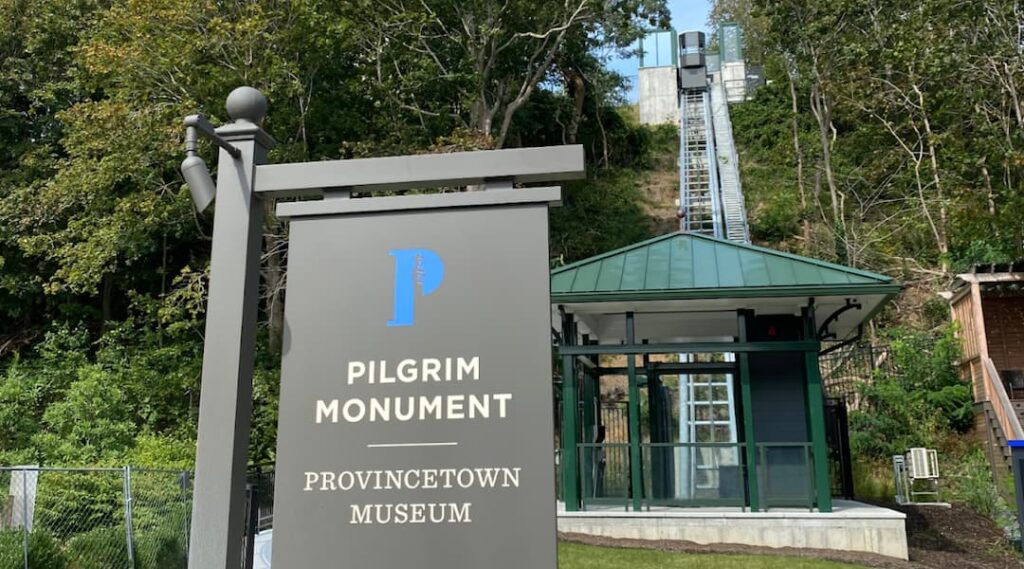 New show: Todd Alsup channels George Michael
When musician Todd Alsup was a kid watching VH1, he listened to 80s pop icon George Michael, "and I thought, that's what sexy is," Alsup says. He hasn't changed his mind since, and this summer he's channeling Michael at the Crown & Anchor to showcase the range and depth of Michael's music along with an in-depth journey through the musician's life. "I want to be embodying him rather than impersonating him," says Alsup. "My desire is to not talk. I use audio sound clips, videos, and then just sewing my voice into the whole. We're doing 20 of his hits in an hour and ten minutes!" Alsup's deep dive into Michael's life resonates with "gay men of a certain age who hold him in their hearts. His life is such an intense LGBT story, a story of defiance and a sense of humor in the face of being outed so publicly, of not being able to talk about the death of his first love when he died of AIDS, and not letting any of it ruin his career—this is a story that makes sense for Ptown." The show is an immersive experience, with a "soundtrack that sounds like a dream," says Alsup. "People who heard him have a real genuine love for him, and I hope they'll feel the story was honored and done in a loving way." And for those who haven't yet experienced George Michael? "I hope they understand and are blown away by the breadth and depth of his songbook, that when they walk away they'll want to know even more about who he was.
New shop: Repurposed:  treading gently on the earth by repurposing
Originally conceived as a gallery for local artists who work with found materials and artisans talented in the art of "upcycling," owner Jason Roberts expanded this vision to include a curated selection of complementary products sourced from raw materials provided by residents, with a portion of the proceeds going back to the community. Repurposed features gifts, housewares, and accessories created from items that might otherwise take up space in a landfill.
New location: Greg Salvatori Gallery
Now occupying two floors, the Greg Salvatore Gallery is now at a more central location on Commercial Street.
New celebrations
Two organizations in Provincetown are celebrating anniversaries this year: The Truro Center for the Arts at Castle Hill turns 50, while community radio station WOMR celebrates its 40th year of bringing grassroots radio to the Outer Cape. Happy anniversary from ptownie!
New ownership: Tony Valentino and Bayside Betsy's
"I loved this place ever since my ex brought me here in 1998," says Tony Valentino. "Betsy was so sweet, almost like a grandmother, she had this warm maternal welcoming feeling. I loved the energy, loved how the staff treated people." In many ways, it was a dream come true when he was able to buy Bayside Betsy's this year, "continuing her legacy connecting guests with good food, good views, and good people."
He is no stranger to food service. "I worked at TGI Friday's for 10 years," Valentino says. "Some people dismiss it, but in that time I held every position in the restaurant, I could function literally anywhere." It was a good background to bring to Ptown where he ran the Martin House for two years, managed a hardware store (Conwell's) and a campground (Adventure Bound), and settled in to owning and running the Top Mast catering company—the latter of which he will continue.
How will he run two restaurants? "With good people," Valentino answers. "Betsy's has housing and is year-round, so my Top Mast people now have a place to work in the winter. The isolation of being unemployed all winter is rough, and this gives them more opportunities." He is certainly all-in, as he had to sell his home in order to finance the down-payment on the restaurant.
At Betsy's as at Top Mast, Valentino sources his food "greater-Boston-and-Cape locally," he explains. "Linguica from Fall River, Portuguese muffins from the Lopes family, coffee beans from Rhode Island." The menu has choices for those with special dietary needs, and the cooks are very careful about cross-contamination. "My former partner has 17 food intolerances," Valentino says. "I know what it's like to watch people struggle, and I want there to be more than just one item on the menu they can eat."
All in all, it seems Bayside Betsy's new ownership was Meant To Be. Stop in and see if you don't agree!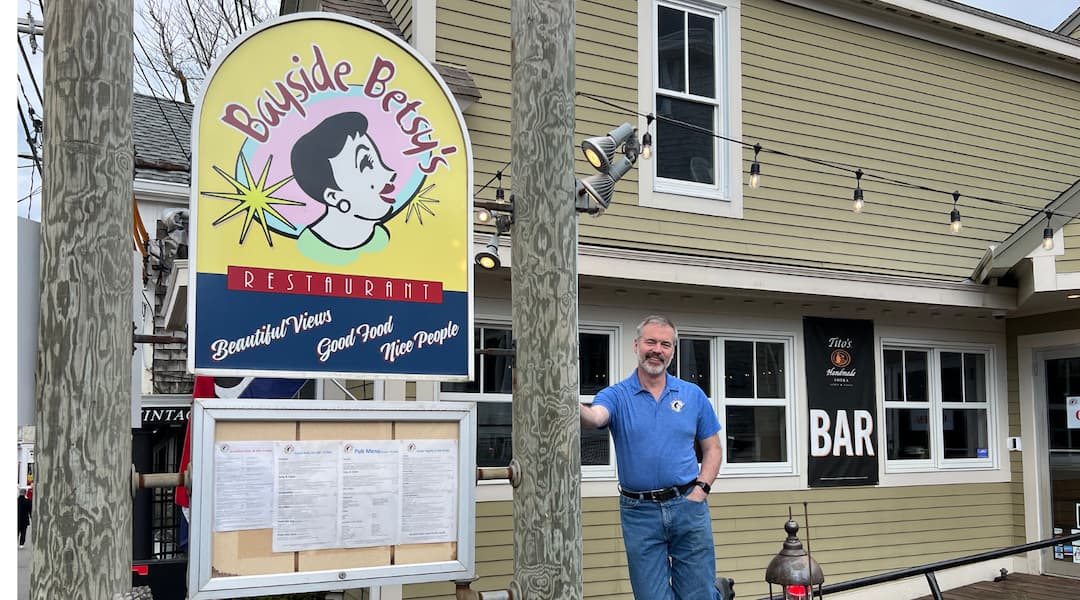 New book: Visit Ptown through its food
Cuisine is a Dialect: A Leisurely Stroll through the Edible History of Provincetown
Culinary anthropologist Odale Cress takes you on an entertaining tour of Ptown, exploring its culture and history as told through foodways, traditions, and cuisines. The book is sprinkled with illustrations by the author and local artists, as well as prose, poetry, lyrics and recipes from prominent Ptown writers, songsmiths, and chefs. The launch party is July 7 at the Mary Heaton Vorse House.
Wake Up, Provincetown!
Ever since the start of the pandemic, every Friday morning has seen people settling in, clutching their coffee, to watch Ptown's own breakfast show, Wake Up, Provincetown! Hosted by Harrison Fish and Bob Keary, it's a talk show filmed at the Provincetown Brewing Company Taproom and produced in coordination with the tech wizards at Live From Provincetown.
The show brings in guests from every layer of the town, from political leaders to drag queens, from FAWC fellows to musicians, and everyone seems to respond well to the hosts' banter and particular brand of humor. During the season, it's performers galore; in the offseason, there's a real attempt to show sides to Provincetown even residents might not know about. And the streaming feature keeps viewers in touch with the town, even when they're away. It's not quite Good Morning, Vietnam, but it's sure to wake you up anyway!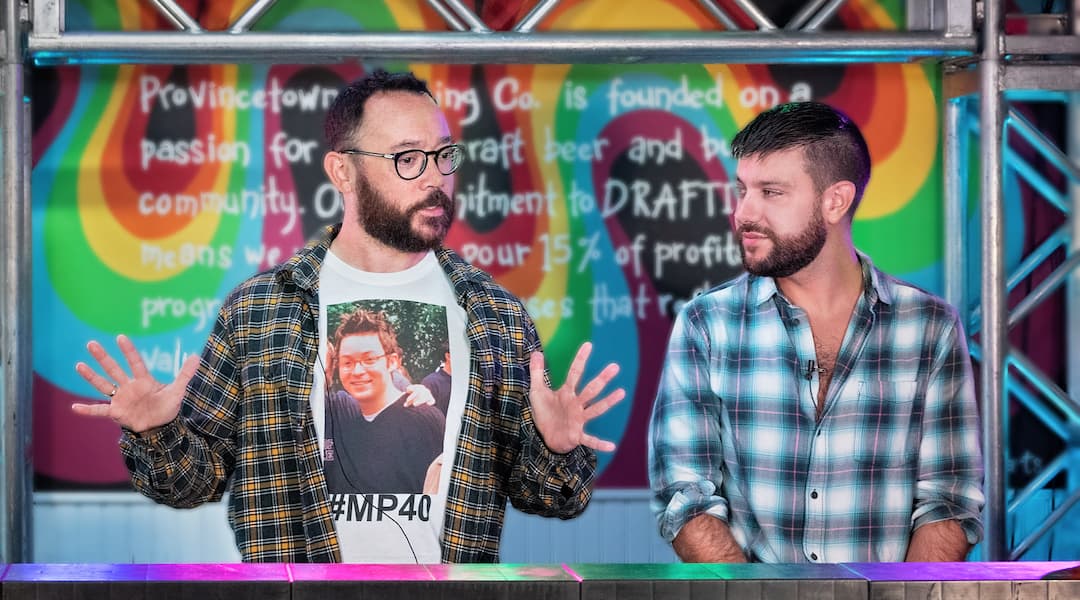 First being the Crown & Anchor. Tale a look at our feature article on Jonathan Hawkins and all the work he is doing at the Crown to bring in his own style and culture. Rick Murray did amazing work over the years building the Crown into a major entertainment venue and Jonathan is the perfect person to hand over the baton to. There is new things going in every week.  Check it out!  And see our feature on Jonathan Hawkins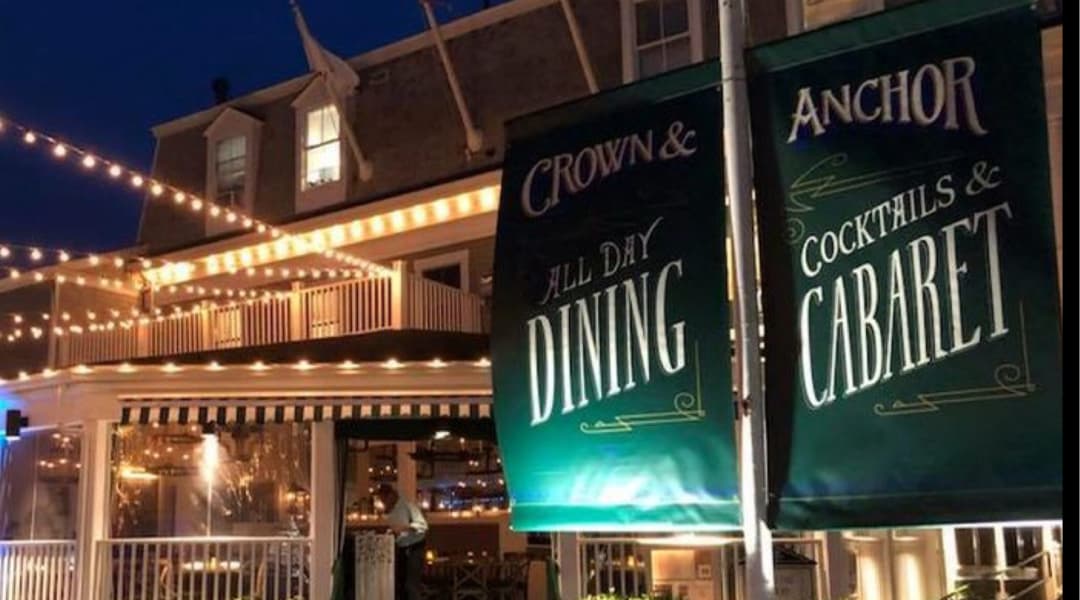 There are also new owners (but not new to Provincetown) of the Crown Pointe, Brass Key, and Shipwreck.  
In no particular order, here is what has changed, come back, sold or moved in the last year.
Far Land at the Beach Live Music is back starting June 29th our at Herring Cove.
 

Us ptownies could not be more excited about that.
East End Books did a fundraiser to help him buy the building so we can assure that loved bookstore is not going anywhere.
 

Provincetown Bookstore is looking for a new home.
Somerset House in the East End has a new owner who is amazing nice and has great plans for the place.
The 1620 Brewhouse has new owners Bobby Lymbertos and Bena Jashari-Lymbertos.
 

Bobby started coming to Provincetown when he was 8 months old as his parents owned a jewelry store for 50 years.

 

The longest running tenant in Whalers Wharf.

 

Bobby and Bena have owned the Underground for 12 years and many other ventures. And look forward to bringing a new vibe to this already great space.
The Inn at Cook Street have new owners as of last summer and the place is looking amazing.
ROOM 61 Gallery continues great work and has opened a sister location in Wellfleet.
Sidekicks kids store now rents all kind of stuff you need for your kids in your rental or on the beach.
361 Coffee & Express is not & full liquor license.
 

A great new spot in the East End to get a cocktail.
Edwige was purchased by the guys who own Patio and Pepe's so look for interesting stuff there.
The Governor Bradford has been sold.
 

Lots of rumors about what is going on but they are just rumors at the moment.
The Surf Club is re-opening this season after they suffered a fire a few years ago.